Transmission
We have specialized experts on site to help fix any of your transmission needs. From automatic, manual and clutches… Ontario Transmission has you covered!

Auto
Our team has a wide range of automobile repair experience. Contact us with the issues you are having and one of our technicians can provide you with a price quote.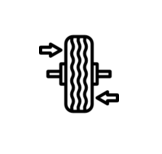 Specialists
Transmissions are our specialization! We have been successfully serving transmissions in Ottawa since 1957.